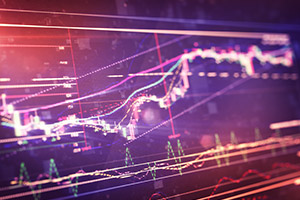 In a recent letter, Transparency Task Force ("TTF") founder, Andy Agathangelou, wrote to chairman of the Work and Pensions Select Committee ("Committee") to formally request an investigation into the growing concern of pensions' scams as a major public interest issue.
Background
TTF is a not-for profit company which focuses on encouraging the financial sector to behave in a more transparent way. Mr. Agathangelou highlighted the "extraordinary" fact that there is no official figure for the amount of money lost every year from pensions' scams in the UK.
His concern was especially heightened during COVID-19 noting that, "many victims have fallen victim to pensions scamming and most believe this multiplied during the pandemic".
In April 2020, Mark Steward, the FCA's Executive Director of Enforcement and Market Oversight, warned "anyone who is thinking about transferring their pension to check who they are dealing with and only use firms authorised by the FCA."
In addition, tPR has cautioned investors against taking any drastic action over their long-term savings during the pandemic, warning that scammers are likely to exploit investor anxieties over stock market volatility following on from the pandemic.
Proposed action
Mr. Agathangelou has suggested the Committee are best placed to "develop a suite of practical policy recommendations" for the Government.
He illustrated that the cross-bench panel is "uniquely placed" to examine the scope of the problem. Noting in particular that "politicians of all persuasions" are united against these practices but highlighting that "a fragmentation between regulators, policymakers, legitimate pension provides and law enforcement" has enabled scammers to exploit the public.
Comment
As the Government continues to make bold policy strides in other areas of industry to stabilise the economy, it will be worth noting whether the issue of pensions' scams is added to the agenda. The Government needs to give reassurance to investors that they are tackling this issue.
For insurers and savers, the concern will undoubtedly remain that trustees are on their guard and security at the forefront of their minds. In any event, being vigilant at this time is paramount until a clearer direction from the Government is unveiled. For further information on this area, please see our previous article on this subject here.