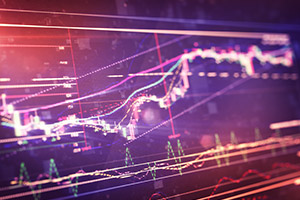 Earlier this year, the Financial Conduct Authority published its analysis of its financial promotions data for 2022. That report sheds some interesting light on the FCA's actions taken against authorised firms, and unauthorised entities and individuals, for breaches of financial promotion rules.
The standout message is clear – the FCA has significantly increased its interventionist activity, in response to what the FCA has said is poor financial promotions compliance.
Facts & Figures
In relation to authorised firms, the FCA identified 8,582 financial promotions to be either amended or withdrawn in 2022, which is an increase of 1,398% compared to the 573 amended or withdrawn in 2021. This upward trend is even more notable when considering that there were only 207 amendments or withdrawals in 2020.
There are certainly trends that can be seen in the sectors feeling the focus of these increases. Of the amendments and withdrawals in 2022, retail lending, retail investments and general insurance & protection make up the significant majority. To take Q4 2022 as an example, those sectors amount to just over 80% of all FCA interventions with authorised firms. Retail lending by itself made up 53% of those amendments or withdrawals.
In relation to unauthorised firms and individuals, the FCA issued 1,882 alerts in 2022, which represents an increase of 34% from 1,410 in 2021. In just Q4 of 2022, the FCA issued 531 alerts about unauthorised firms and individuals, with 10% of these relating to clone scams. The number of alerts against unauthorised firms and individuals has also been increasing year-on-year with 1,189 issued in 2020.
Areas of Concern
The FCA appears concerned with the levels of compliance concerning financial promotions. From the Q3 data in 2022, it is clear that consumers and firms themselves are still the main sources of the reports relating to potential breaches. However, the FCA is also continuing to increase its proactive monitoring, in particular online monitoring, and seeking enhanced engagement from social media providers to remove harmful content.
'Fin-fluencers' on social media are a particular concern. These are, more often than not, unauthorised individuals who, in reality, are not well-placed to advise people on the merits of particular investments. The FCA notes that it has continued to see a trend of unauthorised social media influencers and bloggers making illegal promotions which seek to persuade consumers to invest in high-risk, volatile products which are inappropriate for the consumer being targeted. The FCA has indicated that it is working directly with the social media platforms to control harm being caused by these 'fin-fluencers'.
The FCA has also identified as a particular concern increasing numbers of unauthorised firms and individuals seeking to take advantage of the rising cost of living. As many feel the financial squeeze, there is a concern that consumers could be tempted by high-risk, unregulated products and services, or they could become a target for scammers preying on moments of vulnerability. As a result, the FCA is increasing its work to tackle false claims in adverts, issue prompt warnings to consumers, and engage to protect consumers from online harm. The proposed ban on cold calls selling financial products announced recently will, if implemented following consultation, also seek to help protect those targets of fraudulent activity.
The FCA's commentary on its data indicates that the use of 'Dear CEO' letters continues to be a useful tool in the FCA's arsenal, as a way of clarifying regulatory expectations and as a precursor to action. The FCA has been using this together with its voluntary requirement (VREQ) mechanism to prevent and fix poor practices. This is something we can expect the FCA to continue, and emphasises the need to pay careful attention to Dear CEO letters.
Comment
Quite clearly, the FCA's current approach is resulting in more amendments and withdrawals to financial promotions, in regulated firms, as well as by unauthorised ones. The sheer percentage growth in amendments, withdrawals and alerts highlights how the FCA's increasingly interventionist approach is seeking to set ever higher standards. Having advised on the consequences of many a financial promotion which has been considered to stray the wrong side of the line, we always emphasise the focus which should be given to ensuring financial promotions are fair, clear and not misleading at the outset; but this year, the figures really speak for themselves.